Priest – in -Charge
The Reverend J. Scott Baker began his ministry with Emmanuel on Sunday, March 10, 2019. The Reverend Baker graduated from  seminary at The University of the South in Sewanee, Tennessee, in May of 2000. He has served as an Assistant Rector and Rector at three parishes before accepting the call to Emmanuel. Scott, his wife Sheryl and son Ian will reside in their current home in Newport News. All at Emmanuel are excited about moving into the future with Scott.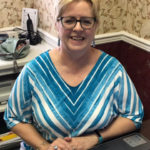 | Mrs. Jane Gibson
Organist/Choirmaster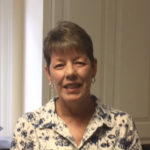 | Sarah Kahle
Register (Secretary)
| Tom Jones
Senior Warden
| David Kahle
Property Warden
| Mission & Ministry Team
Marsha Whitehead, Joanne Delancy, Mary Lowe, Kathy Mason 
| Property Team
David Kahle, Sally Vick
| Administrative Team
Tom Jones, Roy Chesson, Robin Mason
Contact Us

Contact us today. Click the button to email or give us a call at 757-562-4542.
Thank you for your support, and God bless!