Our Church History and Property

A more detailed history can be found here on our website. Briefly, Emmanuel was established in 1882. Since then, we have had an unbroken succession of eighteen rectors, the most recent being the Reverend Edmund Pickup who retired in 2017.
The first structure was a wood frame, board and batten building common for rural churches at that time. Our current brick building was completed in 1913. We love the charm and grace of this classic 105-year-old church and over the years have committed resources of time and money to maintain its integrity.
Our Parish Hall was added in 1953 and continues to be the hub of many church activities as well as a meeting place for several local organizations including:
• Franklin Rotary Club
• Treasure Home Educators
• Alcoholics and Narcotics Anonymous
• United Daughters of the Confederacy
• Alzheimer's Association
• Friends of St. Teresa
We were challenged in 1999 by Hurricane Floyd which flooded the basement of our Parish Hall ruining our Sunday School rooms. With the gracious donations from the Diocese and donors across the country, and volunteer's help, we were able to fully restore our rooms and make some badly needed additional renovations. We are proud of our church and continually pool our resources, roll up our sleeves and work together to maintain our property and grounds.
Our Staff and Personnel
An interim priest is currently serving as the only part-time clergy. She was a member of this church, was ordained and served as Rector in North Carolina, and is now retired. We employ a part-time bookkeeper, a secretary who is paid by the hour and is a member of the congregation, and a part-time, salaried organist/choir director.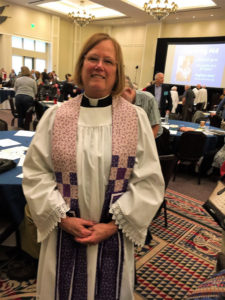 Our Interim Priest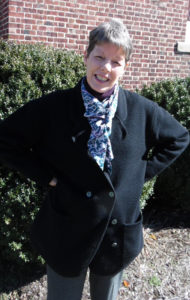 Our Secretary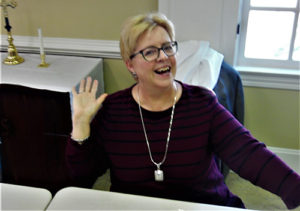 Our Choir Director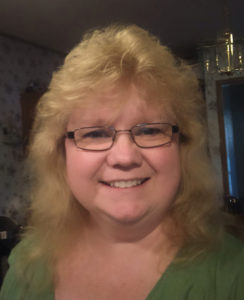 Our Bookkeeper
Our Vestry
The Vestry is comprised of nine members including the priest and a register. The Vestry meets monthly and election of new members for two-year terms occurs in September of each year.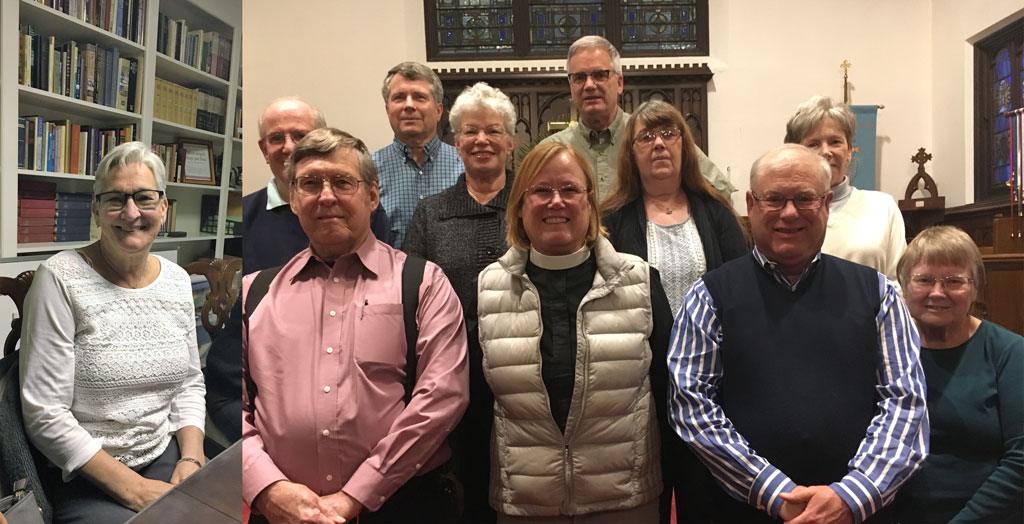 Our Congregation
According the Episcopal Congregation Style classifications, we would be best described as a Family-Style Congregation. Although these classifications are based on congregation size, this classification fits us well for another reason. Because of our relatively small size, we are like an extended family. We know one another well enough that we feel comfortable sharing our joys, sorrows, successes, and challenges. We support one another with gifts of food, repair jobs, chauffeuring, funding, and of course, most importantly, love and prayer. This feeling of closeness is one of our strengths as a congregation.
This closeness is often felt by visitors, and indeed turns out to be one of our blessings that attracts in new members. We are also an open and inclusive congregation. In fact, as our past Rector used to say, our only criterion for membership is that you can "breathe fog onto glass." That is, if you are breathing, you are welcome. We welcome diversity in faith paths, nationalities and life preferences. We feel that this is the attitude that our Lord has modeled for us. Judge not and love your neighbor. As a congregation, we strive to live these commandments and have been enriched by them.
Worship Style

Although we usually observe traditional Rite II services, we invite casual dress and at the Rector's discretion occasionally enjoy a more relaxed style. Each year we hold our Pentecost service and picnic at the Bronco Club, a beautiful setting on the banks of the Nottoway River. We also have casual services at our annual Pool Party at the YMCA, the Blessing of the Animals, and at our spring blessing of our Ministry Garden.
Christian Education

Our Adult Sunday School and Wednesday Night Bible Study are currently being led by our interim priest. Wednesday Night Bible Study includes dinner and has often drawn newcomers who wanted to become more comfortable with our community and worship style prior to formally joining the church. Adult Sunday School is so well attended we had to move classes from our small library to the Parish Hall.
Our Youth Sunday School programs have been combined to include children of all ages. The creative curriculum is being led by volunteer parents. Some choose lessons based on the lectionary and some opt for outreach projects, such as sending Christmas cards to military personnel.
Outreach Programs

We are a small church, motivated by Christ's love, striving to make a difference in God's world. To that end, we put a lot of our resources into outreach programs. Despite constraints of limited strength, agility, finances, or other burdens, each church member has gifts to offer and together we generate what we can for others less fortunate. Many of these activities are featured on our website. Our ECW commits many hours to the annual clothing and yard sale, a large bake sale, and annual winter coat drive, which generate donations to Franklin Cooperative Ministries.
The Friends of St. Teresa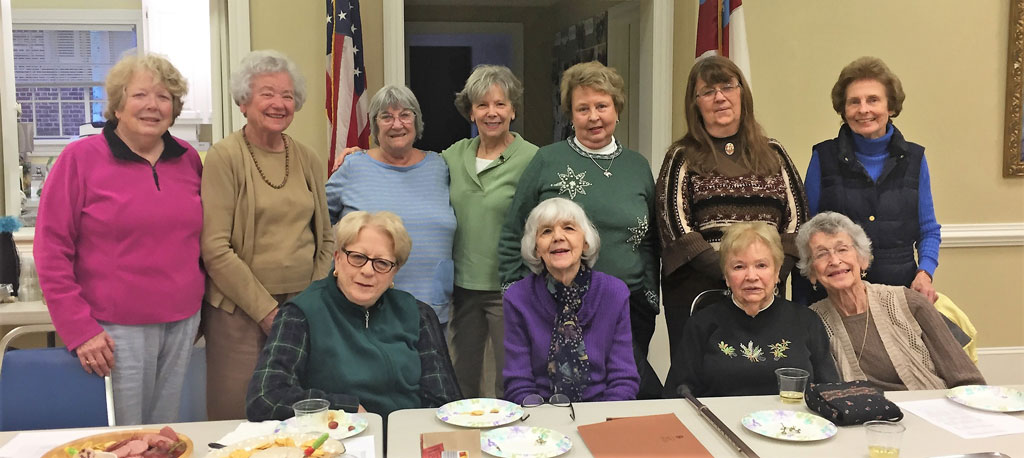 A group of women, the Friends of St. Teresa, meets monthly for fellowship and projects that support our parish and community. One highlight is the annual Christmas Angel Tree that provides gifts to a local family. They provide care and support for families who have lost a loved one by preparing a reception after funeral services. The ladies also deliver gifts of food and flowers to our home-bound parishioners.
Beans-and-Rice Ministry


Our Beans-and-Rice Ministry provides a monthly source of healthy, nutritious foods for many of our resource-limited neighbors and our local food bank. This effort is financially supported by a generous parishioner and brings us together each month for 'bagging Sunday' and 'distribution Saturday'.
Ministries Garden
Our relatively new Ministries Garden provides seasonal fresh vegetables, such as sweet and Irish potatoes, bell peppers, green beans, collards, and kale, which enhances our Beans-and-Rice ministry. All ages work and learn together as we hone our gardening skills.
Parish Life-Fun and Fellowship

At Emmanuel, we love to get together to share a good meal and a story. Sometimes our gatherings are inclusive of worship and sometimes we like to get together just for an opportunity to have fun. Some events we enjoy regularly are: Pentecost Picnic, Fall Oyster Roast, Christmas Season Luncheon with Santa, bi-monthly Chat and Chew after church, Mardi Gras Party, Easter Egg Hunt, and Fall Pool Party.
Parish Life-Fun and Fellowship

At Emmanuel, we love to get together to share a good meal and a story. Sometimes our gatherings are inclusive of worship and sometimes we like to get together just for an opportunity to have fun. Some events we enjoy regularly are: Pentecost Picnic, Fall Oyster Roast, Christmas Season Luncheon with Santa, bi-monthly Chat and Chew after church, Mardi Gras Party, Easter Egg Hunt, and Fall Pool Party.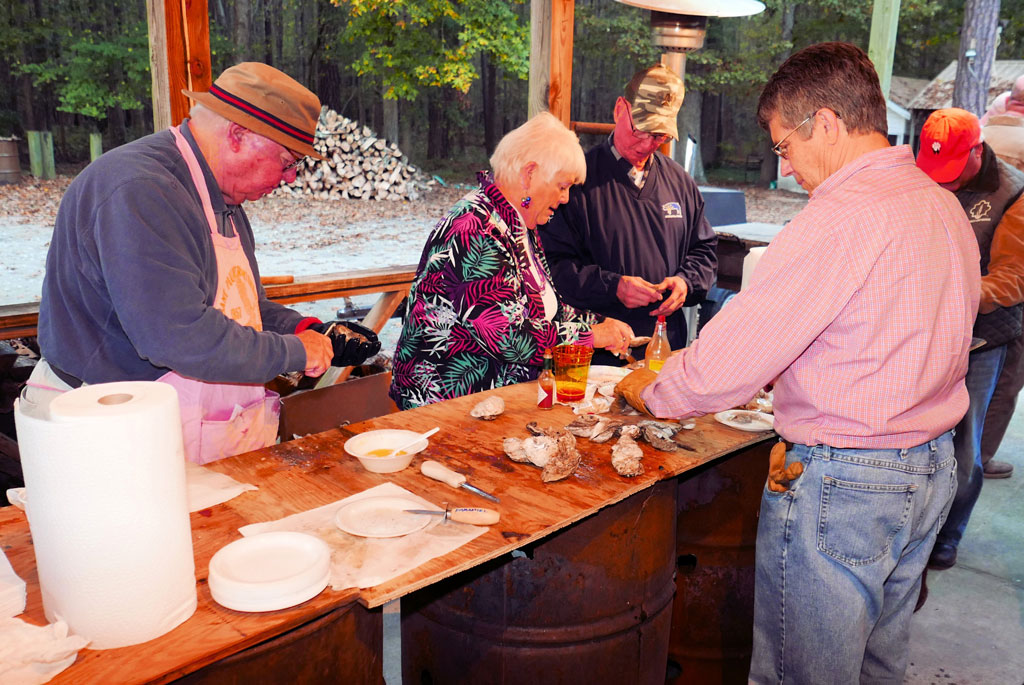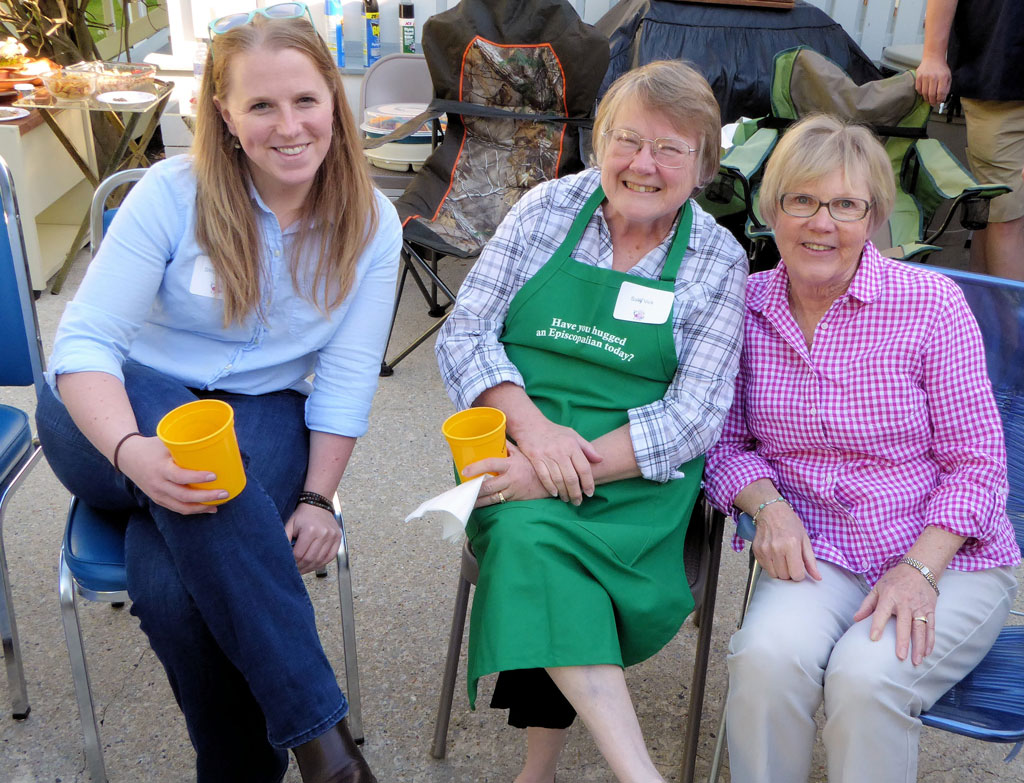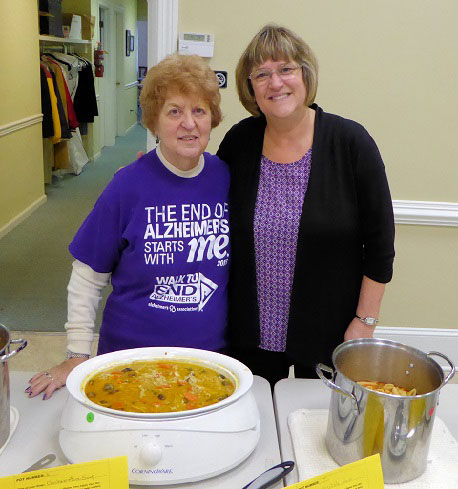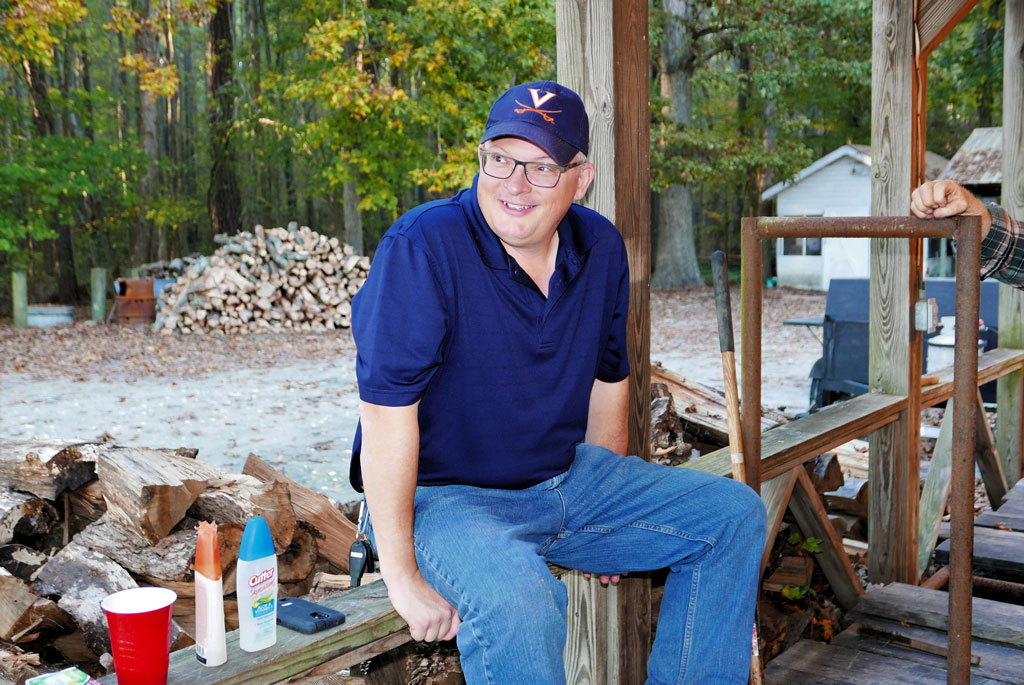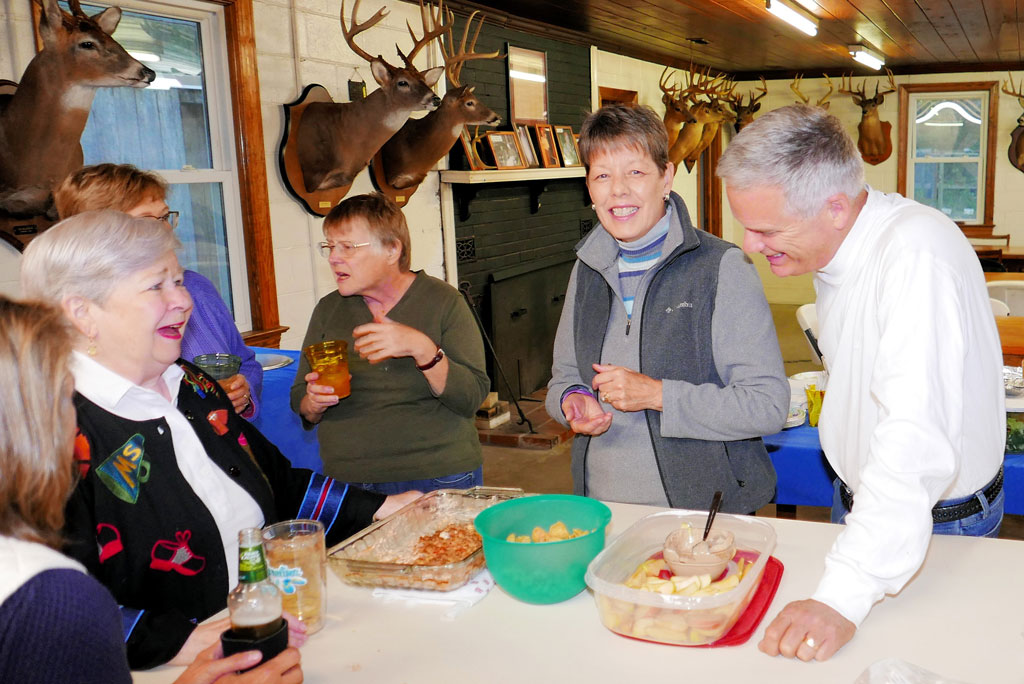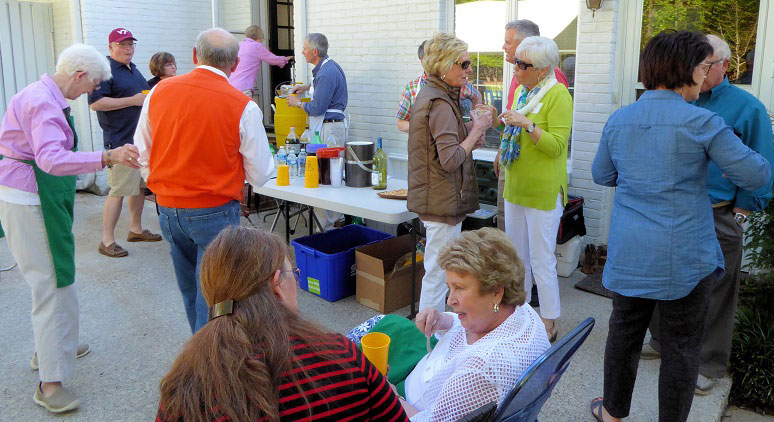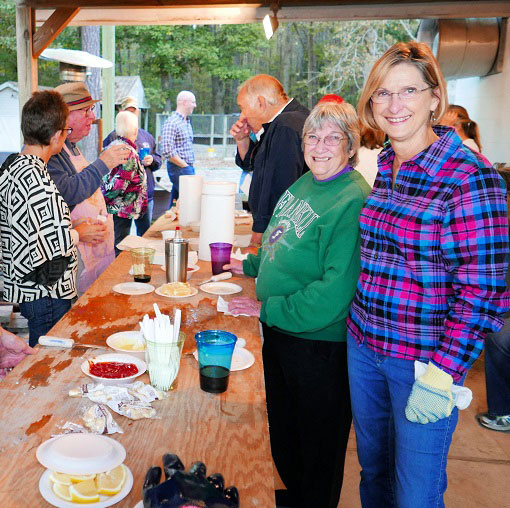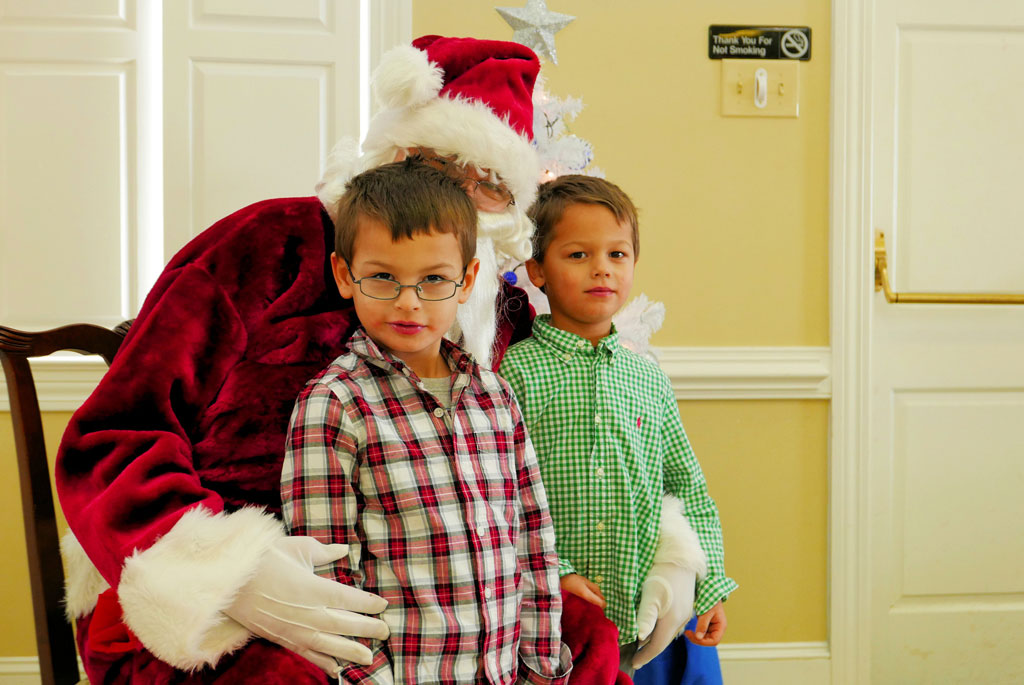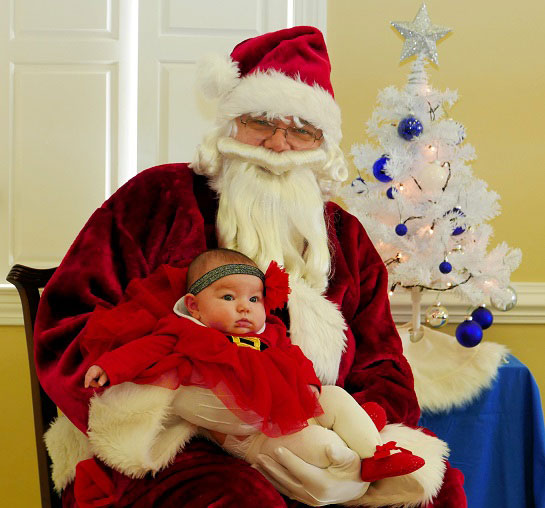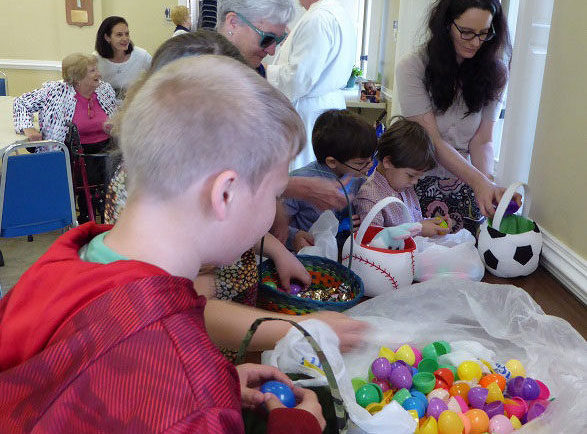 Unique Local Recreational Opportunities

Franklin is located 1 hour west of Virginia Beach and 2 ½ hours from the Outer Banks of North Carolina.
Nature provides our community with many opportunities for family fun, fresh air, exercise, and quiet times to reflect on the beauty of God's Creation. Norfolk and Portsmouth, major urban areas are forty-five minutes away.
We are near the confluence of two of Virginia's Scenic Rivers, the Nottoway and Blackwater, that offer convenient opportunities for kayaking, canoeing, and fishing.
A short drive south to Merchants Millpond State Park in North Carolina offers buoy-marked canoe/kayak trails that guide you through a unique habitat of bald cypress, tupelo gum, Spanish moss, duck weed, and an occasional alligator siting.
Smithfield Virginia's Windsor Castle Park a few miles to our north has a 5-mile walking trail that passes through deep woods, estuaries and open fields. The path has several boardwalks into branches of the Pagan River for viewing local birds and other wildlife.

For those less adventurous but needing to vent their frustrations, the nearby Cypress Cove Country Club offers the opportunity to hit, chase and lose little white balls over the river and through the woods (or into the swamp).
Our YMCA is very well equipped with indoor and outdoor swimming pools, indoor tennis, basketball, and racquetball courts, workout rooms, and playgrounds. A revolving schedule of yoga and exercise classes are available throughout the year. Youth sports and child care are also offered.
Other Local Amenities-Health Care and Schools

Franklin has a community hospital and local doctors that provide health services to the area. Norfolk, less than an hour away, is home to several nationally ranked medical facilities. Sentara Norfolk General is rated as one of the top fifty heart hospitals in the nation. Children's Hospital of the King's Daughters (CHKD), is Virginia's premier pediatric hospital and offers a full range of pediatric specialties. Eastern Virginia Medical School (EVMS) attracts internationally known researchers and produces medical advances as well as doctors.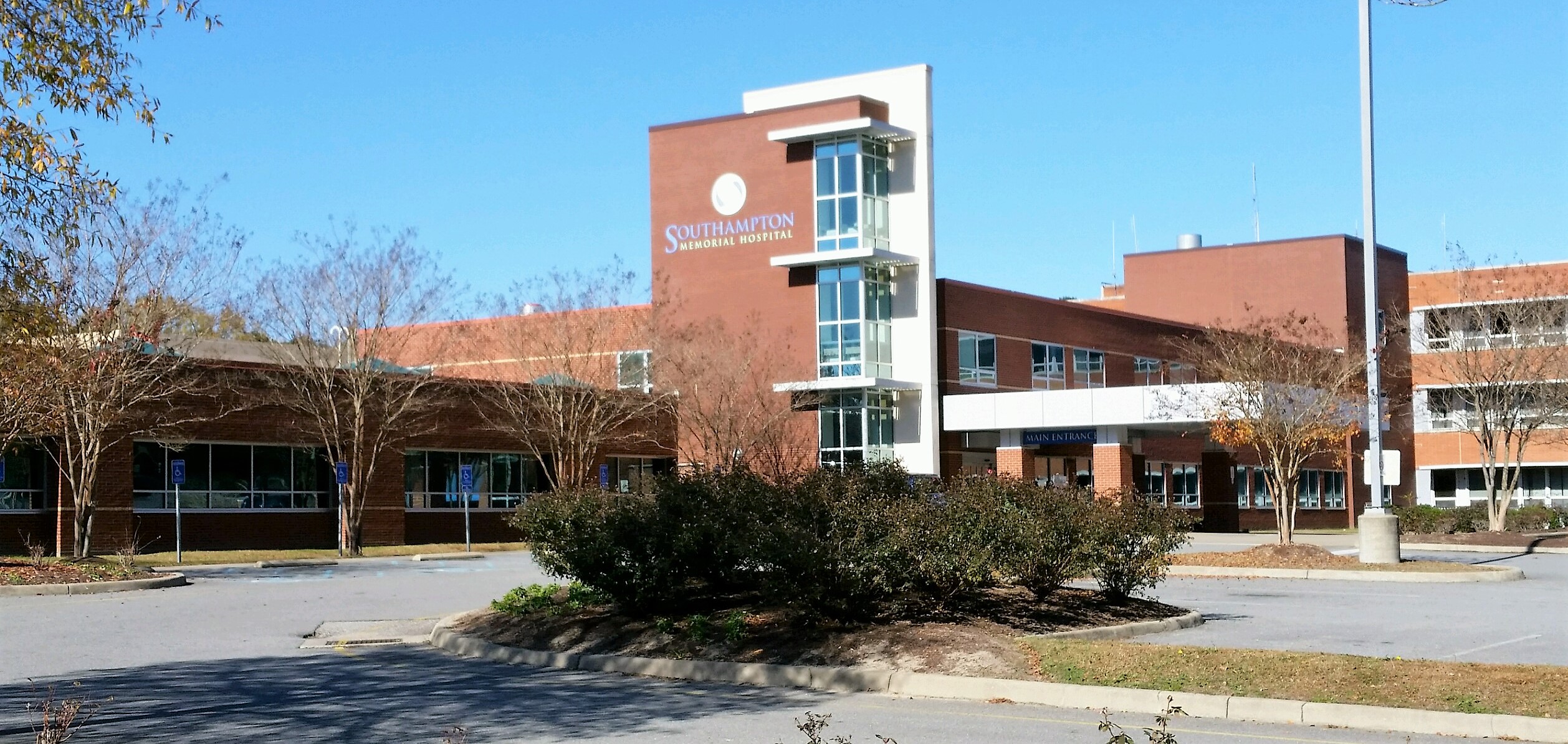 This area offers the option of both public and private schools. Isle of Wight County, Southampton County and the City of Franklin border each other geographically and offer their unique elementary, middle and high schools that provide many options for families. Franklin is home to Paul D. Camp Community College. In addition to the junior college program, they offer a wide variety of continuing education short courses for community members.
We hope you have seen something here that makes your heart jump a little. As we at Emmanuel turn these pages in our history, we look forward to meeting our new Rector. Franklin is a good place, with good people; we hope you will get to know us.
"Christ has no body now
On earth but yours,
no hands but yours,
no feet but yours,
no eyes but yours
yours are the eyes with which
He is to look upon the
world in mercy,
yours are the feet with which
He is to walk about
doing good and
yours are the hands
with which
He is to bless us now."
St. Teresa of Avila